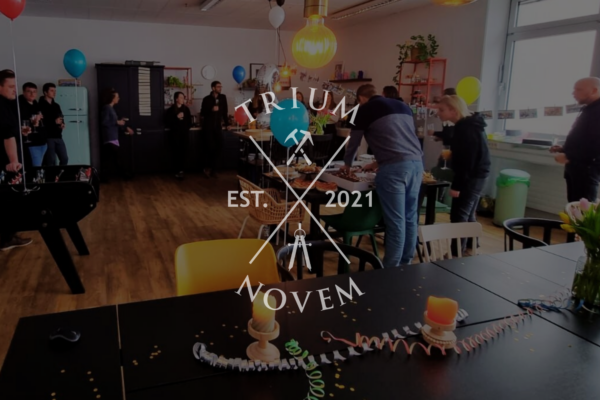 Retrospect to the second business year of Trium Novem
With its second birthday, Trium Novem left another significant business year behind:
After the excellent year of 2021, we moved up a gear in 2022: With our team, which grew to 19 people, we increased our sales to 19,8 million euros – a number that makes us proud. It is the result of the perfect mix of expertise and passion that marks our manner of working and furthers our company. Therefore, we thank our clients and partners who build on these attributes – in a double sense. Our thank also goes to our wonderful colleagues who made this success possible in the first place. In the past year, we went the extra mile with eleven projects, overall drove 256.589 kilometers, and drank 5.264 cups of coffee. Having said this: we will also be wide awake in the future.
February, 2023